7 words I will never forget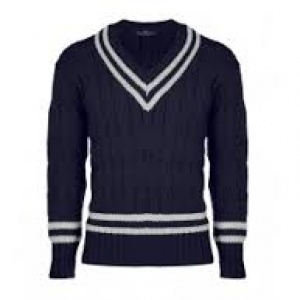 It's Monday, 18th July, 1994. I'm 3 months into my career as a sales rep with one of the best known confectionery companies on the planet. I'm 27 years old, keen to conquer the world, full of NRG and driving a white ford station wagon around the southern suburbs of Sydney. Life surely couldn't get any better than this. 
At 8.25am my pager (ask your parents what this is) goes off. I quickly pull over at the closest pay phone. I put my 20c in the phone and call head office to ask what the issue is.  
Rhonda answers with a voice that has been hardened by 25 years of 25 lung busters a day and asks me; "Where are you now?" "10 minutes away from Marrickville metro" I tell her.
She then lets me know "Your sales manager wants to do some field coaching with you this morning. He needs to know where you will be in 15 minutes. He wants to spend some time on the road with you".
15 minutes later my sales manager pulls up behind me in the Woolworths car park.
I'm thinking, how good is this. It's very rare to have some 1-1 time with your sales manager when you're a chocolate road warrior. I have so many questions to ask him. Ideas I want to bounce off him. Strategies to absorb from his years of experience in the candy game. 
I'm waiting in my car preparing my questions for him. I'm thinking wow it's really lucky I'm so well dressed today.  It had been drummed into us as new sales reps that first impressions in business are very important. As the market leader we needed to act and dress like leaders.   
Today I'm wearing my sharpest Nino Cerrutti navy suit pants, a crisp white shirt and a silky smooth tie. As it's a cold Sydney winters day I'm wearing my favourite V neck navy woolen jumper. I'd received the jumper as a farewell gift from a cricket club I had recently played for in Scotland. I felt an emotional attachment to it. Whenever I wore that jumper I felt more like Superman than Clark Kent. Fortunately for me its colour perfectly matched my suit pants. 
I cleared my paperwork off the passenger seat. I could see my sales manager in my rear view mirror slowly approaching my car. He closely observed my car as if he was thinking of buying it. He then slowly opened the passenger door, sits down and looked closely at me. 
"Good morning boss" I say. "What a beautiful day. Thanks for joining me on the road today".  
He pauses. He looks me right up and down. I smile like a puppy and start nodding my head. Oh baby, I'm thinking today is going to be a great day. A real opportunity to fine tune my sales skills with a master.
Then he finally opens his mouth and greets me with this comment; "What's with the jumper?" he says in a very harsh and direct tone.
Ah hah I think. Finally, he's noticing me. He must have had just been on a leadership course. He's trying to build rapport with me. Strengthen our relationship. Great, I'll tell him all about it. I had received the jumper as a gift and whenever I wore it makes me feel special. Gee, I'm thinking I'm so glad I wore it today. 
"Oh, the jumper. Thanks for noticing it boss. I received it as a gift from a cricket club I played for in Scotland last year. It's like a good luck charm for me".
I thought that now was my chance to really take my relationship up a notch with my sales manager.
I outstretched my left arm and said to him; "Here, have a feel of it. It's made from a very soft lambs' wool. It not only looks smart it also feels great. If you like it as much as I do I might be able to organise to get you one. No promises, but I can certainly try".
He just stared at me.
He didn't touch the jumper. He just remained silent and kept staring at me. 
Perhaps he didn't hear me. I thought maybe he had some bubble gum stuck in his ears. Anything goes in the confectionery industry. 
I repeated myself.
"Here you go boss. Have a feel of the jumper. It's oh so soft. Lovely cool wool. Perfect on a crisp winters day in Sydney".
He stared at me again. It appeared as if his eyes were starting to bulge. I thought perhaps he'd accidentally rubbed some licorice on his hands and then touched his eyes. Poor guy. He must be in quite a bit of discomfort.
Then he opened his mouth. I thought I was about to see a giant yellow gob stopper blocking his wind pipe.
The 7 words he then said have stayed with me for over 20 years. They still make my spine tingle today as I write them.
"I never want to see it again".
Sorry, I said. "I never want to see it again" he repeated.
He went on to explain to me that we had a very strict dress policy for a reason. He informed me that nowhere in that policy was there any mention of wearing sentimental V neck woolen jumpers.
I peeled off the jumper, swallowed the lump in my throat and started shivering. 
We then went and did some sales calls together. I was a wreck. I had lost my shield, my power and with that my confidence. Just like that. I was back to being just another very ordinary candy man, rather than Superman.
If only he had held off on the feedback until later that day. Surely there could have been a better way to deliver the brutal dress code message. I felt that from that day onward he was working against me as opposed to coaching and developing me.
Our relationship had suddenly turned as sour as some of the sweets we sold. 
A few months later I announced my retirement from the candy game.
Coaching is an art form. Providing feedback is a skill. Knowing when to shut up is probably more important than knowing when to speak up. There's a time and a place for both.